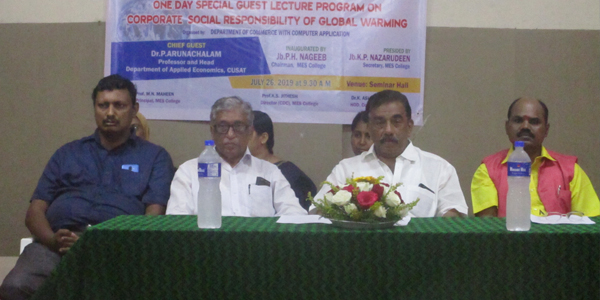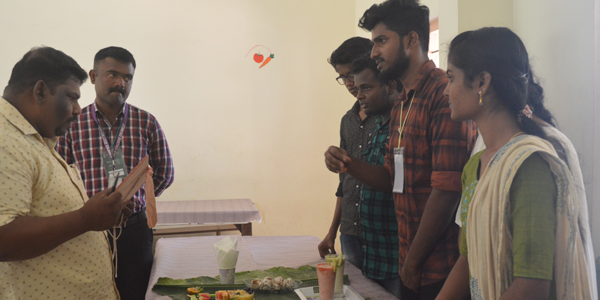 Profile
The Department of Commerce ( Computer Application) was established in the year 2016. The department aims at contributing effective, supportive, accessible and affordable knowledge, skill and education in accounting, finance and computer application in trade and business to inspire and empower our students to respond to the challenges in the corporate world.
Department is committed to implement a student centered learning process, which is intended to address the distinct learning needs of the student. Various methods used by teachers to encourage independent student-centered learning processes for students. Every semester, the department conducts Webinar regarding the core subjects, in order to guide the students to create new ideas. Add-on courses for skill development and soft skill programmes are provided for the students. Special invitees and resource persons interact with students to extend the knowledge. The add-on courses, webinars and online courses are helpful to the individual development of students. The department ensures the participation of students in connection with the learning process. ICT enabled tools are used for students centered learning systems.
Vision
To nurture and mould the students as a commerce professionalist with regard to computer application and make them as technologically efficient, especially in the discipline that involves the use of software application.
Mission
To recount better theoretical and practical knowledge to students through student centric teaching and learning.
To encourage students of participating in innovative entrepreneurship programmes, research activities and making them globally competent professionals.
To provide financial literacy to students

To educate and train them on how to use various accounting software and packages.

To train them on how to develop various programming LANGUAGES.

To make students are responsible stewards to the society

To improve their communication and basicetiquetteskills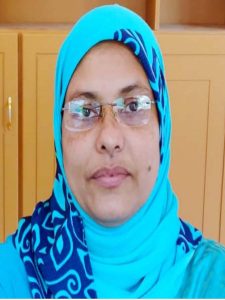 Mrs.Shamla Beegom N.S.
HEAD OF THE DEPARTMENT

Facilities

Image Gallery
Annual Reports
Objectives
● To train the students to productively deal with the latest developments in contemporary,
National and global level through the effective transaction of the curricular and non
curricular aspects.
● To mould the students in several positions in various organisations at the local, National
and international level.
● To produce commerce graduates by inculcating skills like, problem solving and
professionalism.
● To introduce innovations in teaching and learning, Research and extension activities in
order to realise National goals which includes the adoption and promotion of knowledge
output for human development.
Eligibility
---
Admission to the B.Com Degree Programmes shall be open only to candidates who have passed the plus two or equivalent examination recognized by the university with Book-Keeping and Accountancy and any two of the following subjects, viz"
(1) Commerce
(2) Commercial Correspondence and Commercial Geography
(3) Economics
(4) Life Insurance with salesmanship
(5) Banking with Secretarial Practice
(6) Business Studies
(7) Mathematics
(8) Computer Science/Computer Applications
(9) Informatics Practice & Management
(10) Informatics Practice
(11) Management
(12) Accountancy as optional under part III of the examination.
OR
Who have passed plus two or equivalent examination recoginized by the university with other subjects under part III optional provided they have secured 45% of the aggregate.