Anti Sexual Harassment Cell functions to safeguard the students, teaching and non teaching staff from all sorts of sexual harassment. The cell also aims to take necessary actions on complaints related to such harassment. The cell organizes various programmes in order to prevent gender based discrimination, sexual harassment and to promote gender equality in the institution.
Objectives
To build a secure physical and social environment in order to prevent acts of
sexual harassment.
To provide an environment free of gender-based discrimination and sexual
harassment.
To implement guidelines ,norms and policies against sexual harassment.
To facilitate a social and psychological environment that will raise awareness
about sexual harassment in its various forms.
Coordinators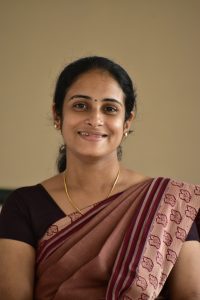 Mrs. Anitha Mathew
Assistant Professor
Dept. of Computer Science

Mrs. Suhana E
Assistant Professor
Dept.Of Computer Science

Ms. Nadha P.S
S1 BCA
Student Coordinator