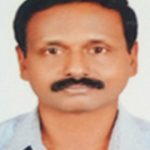 Mr. SANTHOSH K.K.
ASSISTANT PROFESSOR
Department of Commerce
Date of Join : 02/07/2011
EMPLOYMENT HISTORY
29 Years of Teaching Experience in Degree and PG Classes in Different Educational Institutions
AWARDS AND ACHIEVEMENTS
3years – NSS Programme Officer, at MES College Erumely,
Participate University Level one Day Training Programme for P.O. Held At 13/02/2019 and also Get Certificate of Merit – Jaivam Organic Farming
Literacy Programme 2017 of M.G. University Kottayam.
FDP – Certificate of Teaching Learning Skill Development from MES Training Academy.
FDP – Certificate of Six Days Faculty Development Programme `- Moodle – Learning Management System
FDP – On Goods and Service Tax (GST) From Advanced Institute of Management and Technology (Aimat)
Actively Participate in 'Punnyam Poonkavanam' of Erumely Police Project relate to Waste Management & Cleaning Programme.
POSITIONS HELD
HOD, Department of Commerce – Marketing, MES College Erumely
HOD, Department of Commerce – Office Management & Secretarial Practice, MES College Erumely
HOD, Department of Commerce – Computer Application MES College Erumely
3years – NSS Programme Officer, at Mes College Erumely,
TRAINING PROGRAM ATTENDED
Participate University Level One Day Training Programme for P.O. Held at 13/02/2019
FDP – Certificate of Six Days Faculty Development Programme